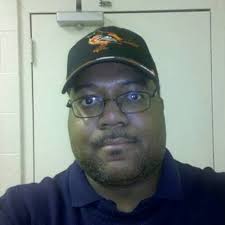 Shawn
Total posts: 1360
11/22/2006 2:29 AM
not square just goal gooaal goooaaal

But you could do that way also

mike
Total posts: 2298
11/22/2006 9:00 AM
well the idea is to capture how emphatic people are with certain words. if their team scored a goal the just type go . . . and hold the o then al. so if they were intense enough they might put o's and a's in random amounts but then you got gooal goaal goooal goaaaaaaaaaaaaal gooooooaaaaaaaaaaaaaaaal ya know and on.
however a parenthesis function could be useful like
that bitch was (so )$ fat
or
(ha)$
DrJustin
Total posts: 200
4/6/2007 8:48 AM
I was thinking about trying to d/l some wii games from bittorrent. i was only going to d/l games that i didnt like enough to buy. however most are in pal format and i'm pretty sure i can only play ntsc. it is starting to look like more trouble than it is worth to try to convert from pal to ntsc. does anyone know or has anyone read how to get around the region problem? i was reading about how to convert a pal dvd to ntsc dvd but i dont know enough to decide whether it would work on the wii. and reading about mod chips and freeloaders was a little too extreme for me. so any ideas?

Drew
Total posts: 5097
4/6/2007 9:39 AM
most console haxoring/pirating requires a mod chip also your TV won't interpret a PAL signal NTSC is japan canada and the US everywhere else is PAL i believe
DrJustin
Total posts: 200
4/6/2007 9:53 AM
yeah i was reading that i was hoping there was another way. the mod chip included buying the 39.99 chip then opening up the system soldering the chip in there and some other mumbo jumbo. too much work i will just buy the games i want and leave the rest alone if that is the only way.

mike
Total posts: 2298
4/6/2007 10:16 AM
the thing is that PAL and NTSC aren't just regional 'you can't use that disc here!!!' codes they actually have different frame rates and some other details so that if your tv is looking for 32 fps and it only gets 30 it'll be like WTF MATE!?!!? the info you'll get on converting DVD's from one format to the other will be about converting the video format not on workarounds for regional codes.

mwinter
Total posts: 4305
4/6/2007 10:39 AM
This is a page of Wii games
that someone might be able to get if they have access to Usenet :-O and yes a lot of them are PAL but more than a handful are NTSC
Oscar
Total posts: 1323
4/6/2007 10:45 AM
i tried converting a regular dvd from pal to ntsc once... it was not fun and i never got it to work properly. console games would probably be even more of a pain if not totally impossible
DrJustin
Total posts: 200
4/6/2007 12:26 PM
it does look like converting it wouldnt be fun thanks for the help everyone. i will just d/l it in the right format. unfortunately those are not as popular so not only is the game selection fewer it takes days instead of a couple of hours for the 2 pals i d/led. thanks again though. wii playing is going to take a hit now that spring break is over but i was kind of bored since zelda wasnt as long as i thought it would be.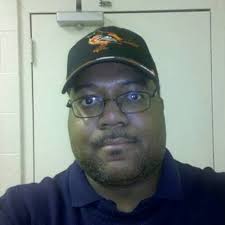 Shawn
Total posts: 1360
9/26/2007 5:54 PM
I am trying to write/run a basic perl script. I believe I installed the language because it comes up when I type perl -v in the cmd line. However I used notepad to write the script and I try to save it as xxxxx.pl but it saves it as xxxx.pl.txt Is there any way to force the file type when you save it in notepad or do I just need to use another/better text editor.

edit: 500th post!