acelxix
Total posts: 2249
1/17/2018 4:22 PM
btw, I think your yellow Camaro is sitting in my attic. I guess it got left at PMC.
lol, Aryn's aunt got us an Echo dot for xmas too. We were skeptical at first, but we like it. I jokingly said we need to get wifi bulbs so we can ask alexa to turn the lights on...so the next day we went to home depot and bought Hue, which comes with a hub and 2 bulbs, so now we have voice controlled "clapper", w00t! It's nice because you can say "Alexa lights 30" and she'll dim them to 30%. You can setup rooms and groups, or just set individual lights. Pretty cool. Next Internet of Things gadget is going to be Nest, or something similar. Then maybe Ring.
Loot:
Arif:

Catan and expansions (e-game)
beard grooming and care kit
Hidrate smart water bottle (one for aryn too)

Syncs with app, so you can track how much (or little) water you're drinking that day
Plus you can add friends and competitively embibe water

Crazy straw that spells my name (one for aryn and bryn too)

Aryn

keurig coffee maker, my k cup 2.0 (reusable), plus extra filters
3 butterfly fan pulls
2 butterfly shall/wrap things
Electric butterfly candle with remote

Bryn
Family GaS: air fryer
All of us: Echo dot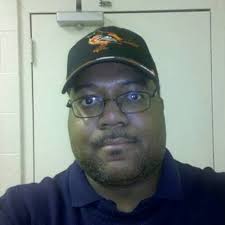 Shawn
Total posts: 1262
1/18/2018 9:58 AM
I've been thinking of an echo paired with some wifi lights for the babies room. I got a Nest at home and love it. Nothing like turning up the heat when you are in bed.

Drew
Total posts: 4799
12/25/2018 11:35 PM
Happy X-wanzakkah 2018!

We were chilling at e-casa this year with a few other family peeps staying with us. Made way too much sukiyaki!

Not much to report loot-wise on my end. Clothes and some xbox bucks and s couple other things. For some reason none of my 32" waisted pants fit right.

JV got some cool stuff. No bounce houses, but a cozy coupe, a food truck, and a gas pump. Hope he enjoyed his last Christmas as an only child.
acelxix
Total posts: 2249
12/26/2018 9:42 AM
We had a pretty sweet christmas this year. I got an Echo Show, 15-in-1 chess/game board thingy, Know Your Meme with Game of Thrones expansion, qwirkle, and Dos (#2 card game, haha). Oh, and Aryn's aunt gave me some eggs and bacon socks, and...Disney boxers...used...hand-me-downs from Aryn's Step-Grandfather in-law...complete with pee stain and all.....(She gave me Santa boxers last year too...so creepy...they're sweet, just don't understand the boxer thing)... ANYways, Aryn got an immersion blender, smelly candles, Tesla vs Edison (2 player board/card game), and some other small trinkets. We were both given a Ryobi drill (with drill bit set) and a blower, and an extra battery and charger. Bryn got some Frozen headphones, a new baby monitor, unicorn poop, several books, and a half dozen other random toys and clothes.

Alex (short for Alexandra Rose), probably got the best haul though. She also got a new baby monitor too, but in anticipation of needing a 2nd car seat, we got a brand new 2019 Honda Odyssey EX-L (with Nav and Rear-entertainment system)! :D Pictures to come.

Hope you guys had a Merry X-wanzakkah!