Drew
Total posts: 335
4/18/2016 4:28 PM
working...weekend after this weekend i'll be up for some games

Drew
Total posts: 335
6/13/2016 8:34 PM
xbox e3 news:

xbox one s(lim): smaller, can stand upright, 3 prices for 3 HDD sizes, internal power brick, 4k video/ultra bluray playback, HDR(?), IR blaster, new controller with bluetooth - i'm pretty meh on everything, the bluetooth controller could be useful for the occasional PC game, and i actually prefer an external power brick to get that heat out of the console, arrives in august

project scorpio: more powerful xbox one for more of teh pixels, 4k gaming, and be better for VR - i'll have to see what the price and actual capability will be, not really excited about VR so meh on that, arrives holiday 2017

so with this new info I'll prob be shopping around for the best deal for an XB1S or regular XB1 in the near future, i think M$ is making some good moves listening to what the customers want and not what they think they should want (remember mandatory always online and force fed kinect?)

Drew
Total posts: 335
6/13/2016 11:37 PM
other news that's a good sign: titanfall 2 people said all their map and game mode dlc will be free, but they'll have some sort of paid dlc they're not talking about other than saying it won't be pay-to-win, titanfall flopped pretty hard so maybe they can get a player base to stick with this one, i looked at the trailer and there seems to be a lot of features, almost too many maybe

also there was that one time i bought 4 copies titanfall from the microsoft store for $5 each with free shipping (would've gotten more but i was clicking as fast as i could on mobile before they sold out) then went to walmart who gave me $22 each in store credit for them which i used to buy...$80 worth of contact solution for barbie

Drew
Total posts: 335
6/15/2016 6:18 PM
(Updated 6/15/2016 6:21 PM)
had barbie pull the trigger for me for an early bday xb1, got a 1tb with 2 controllers and 5 games for $300, prob have some good deals as they try to clear out stock in prep for the xb1 slim, thought about it and the slim had nothing really to offer me that i wanted, maybe i'll upgrade later when the scorpio comes out next year
edit: i mean i'll have to upgrade since the scorpio will have the
highest quality pixels

Drew
Total posts: 335
7/6/2016 10:48 PM
if anyone else is looking at getting the xb1 the same bundle i got for $300 now comes with a
$50 microsoft store code and $20 for xbox design lab (not sure what that is)
acelxix
Total posts: 158
7/8/2016 10:40 AM
What games do you have? I still have some games in the wrapper, but I might open them and play along. Let me know. Here's what I have:
Ryse

Forza 5

Dead Rising 3

Call of Duty: Ghosts
Battlefield 4
Fifa 14
Titanfall (unopened)
Wolfenstein: The New Order (unopened)
Halo: Masterchief Collection (unopened)
Dying Light
Kinect Sports Rivals

Drew
Total posts: 335
7/9/2016 2:40 AM
Have none of those unfortunately. I have Halo 5: Guardians, Destiny (Taken King expansion), Ori, and most of the
games with gold games
, adam suggested we get into titanfall 2 but that's in october, been playing destiny with him, upcoming i'll be getting dark souls 3, deus ex comes out in august, mass effect comes out early next year, those are really the only games i'm looking forward to, i could probably find titanfall 1 for cheap, but i'm not sure how lively that one is now, any games out or upcoming drawing your interest arif?
acelxix
Total posts: 158
7/9/2016 11:32 AM
I haven't really paid attention to the games, since I mostly play old pc games, hehe. Still playing Heroes of Newerth, got back into it recently. And still playing CS:S. Normally I would use my extended benefits for games, but now that I'm married with a baby on the way, it'll probably go to something more useful, like diapers or something. But I might invest in a game if a couple of you are getting it.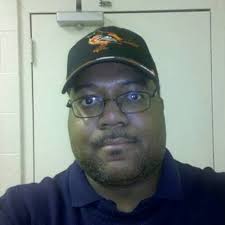 Shawn
Total posts: 74
7/9/2016 1:23 PM
I've been looking for a game to start as well. Also itching for some G but maybe that time has passed.
acelxix
Total posts: 158
7/9/2016 1:46 PM
Well it won't install on my pc. :'( It gets to the end and then throws an error. I googled it and tried all the suggestions, but no luck. I'm thinking about setting up a VM and playing in that, haha. Kind of sad though.