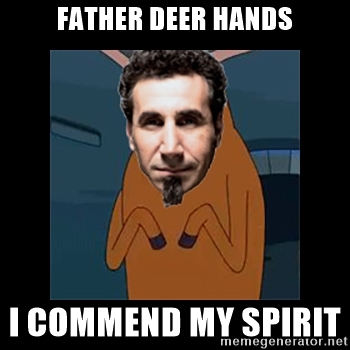 scott
Total posts: 1076
8/7/2006 8:48 PM
"Supersize Me" runs south of the border.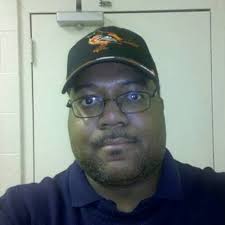 Shawn
Total posts: 1254
8/8/2006 3:43 AM
I was watching this show called Final Fu on MTV and
Ernie Reyes Jr.
was the host. Ok so I thought this was cool since he played Keno in TMNT: The Secret of the Ooze. However he loses some serious cool points for being a Scientologist.
A quick check of IMDB shows a release date of the new
TMNT
is sometime in 2007

Drew
Total posts: 4776
8/8/2006 8:50 AM
The Taco Bell teaser poster raises some serious questions. Like will the subject be one who is able to digest and process Taco Bell food and will his journey lead him to a new plateau of physical fitness or will he be one who like me after each meal is required to spend significant amounts of time on the crapper? Will he spend this time in reading and self-introspection and raise to a new level of spiritual awareness or will he descend into madness?

I smell an Oscar. Or something else. Wow that's quite a smell.

mwinter
Total posts: 4178
9/29/2006 1:57 PM
so I just watched
Crank
... it was so-so. never really got going and it didn't have the badassitude i was expecting having seen the two Transporter movies. anyone else seen it who cares to share their reactions?

Drew
Total posts: 4776
9/29/2006 6:42 PM
Some of the 4503 went and saw Jackass 2. I was really glad they closed some of the loose story arcs from Jackass 1. However I still felt the character development wasn't quite filled out. Looking foward to the third one.

mwinter
Total posts: 4178
10/8/2006 1:48 PM
Because I had nothing better to do (like sleep) and it was already 4 or 5 am saturday I went ahead and watched Lucky Number Slevin. I thought it was an excellent movie and I highly recommend it to anyone with the internet.

mike
Total posts: 2270
10/8/2006 7:11 PM
luckily GTCN is showing it this month . . . :-D
acelxix
Total posts: 2242
10/8/2006 7:32 PM
My teammates and I ended up watching all of "The Island" before one of our meetings which turned out to be fairly predictable. The best part was the comedic value gained from laughing at all the blatant product placements haha. Just off the top of my head they advertised Nokia Cadillac Micholeb Ultra and Xbox but there were about 5 more I can't recall now. If you haven't seen it don't bother. It's Gattica meets 1984 with a happy ending.

mike
Total posts: 2270
10/9/2006 6:23 AM
Meets Logan's Run for you classic film fans ;-)
SmoovB
Total posts: 1097
10/9/2006 7:05 AM
Everyone plan on watching "Brazil" next weekend. We're going to have a nation-wide "Brazil" -a-thon.