Drew
Total posts: 4902
10/12/2006 9:07 PM

mwinter
Total posts: 4229
10/15/2006 11:13 AM
Just a follow-up on the wii -- I was browsing their official webpage today and saw on the
Wii Sports
page what they're calling your in-game version of yourself. It's

mwinter
Total posts: 4229
10/15/2006 2:14 PM
For those of you into the PC games and the RTS genre take a look at these badass screenshots from
Supreme Commander
. I've been told that the game will support multiple monitors and a ridiculous level of continuous zooming (entire map down to single unit)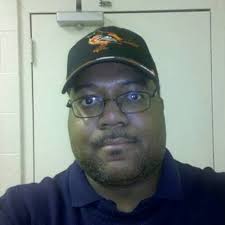 Shawn
Total posts: 1300
10/19/2006 7:08 PM
Oscar
Total posts: 1323
10/20/2006 12:53 AM
"Seattle WA – April 25 2005 :"

i declare shens

mike
Total posts: 2270
10/20/2006 4:51 AM
How is that different from RAM?
Oscar
Total posts: 1323
10/20/2006 10:20 AM
RAM is faster but loses info when powered off

flash is much slower but retains info when powered off. also has a limited number of write cycles before blocks start going bad

mike
Total posts: 2270
10/23/2006 2:41 AM
limited write cycles!?!? That doesn't sound like a good thing to have built into a hard drive . . .

mwinter
Total posts: 4229
10/23/2006 1:46 PM
yea but 1) the number of write cycles is pretty high and 2) it's especially high when in certain contexts such as putting your boot loader or OS kernel on it (which shouldn't change millions of times during the useful lifetime of your harddrive)

mike
Total posts: 2270
10/23/2006 2:40 PM
ohhh yeah i forgot about the popcorn factor. wait is that like the