Drew
Total posts: 335
11/15/2016 6:56 PM
Arif are you still making progress on wheel of time?
acelxix
Total posts: 158
11/16/2016 2:52 AM
I got to book 2 and then Aryn and baby happened, haha. I told Aryn about the series though, and she's down for reading it too.

I actually started listening to Harry Potter on my drive to and from Tallahassee. I'm half way through book 4.

I'm done traveling for a while now though, so we'll see. Maybe I'll finish book 4 and switch back.

Drew
Total posts: 335
11/20/2016 6:15 PM
when the tv announcement came out i started a re-read, now i'm halfway through book 5 and there's no further news on the tv show

mike
Total posts: 96
11/22/2016 9:28 PM
Arif which BOT version of Harry Potter are you listening to? There is only one right answer...

just finished BOT of Jim Butcher's Dresden Chronicles: The Death Masks. Started mid-series cause the internet said to, there was more than adequate rehash to catch you up. Private eye wizard versus vamps and demons. Pretty good for what it is. Nothing deep but plenty of pulpy violence sex magic and mystery. Good balance of action and plot and moves forward quickly enough to keep my interest. Oh and I think the Giver was a character. Only really annoying part was the protagonists repeated catchphrase, "hell's bells." 3.5/5 vampire bondage scenes.

acelxix
Total posts: 158
12/1/2016 11:02 AM
I'm listening to the Jim Dale version. I didn't even know there was another available.

mike
Total posts: 96
12/4/2016 6:02 PM
Stephen Fry dog!

Drew
Total posts: 335
12/7/2016 10:49 PM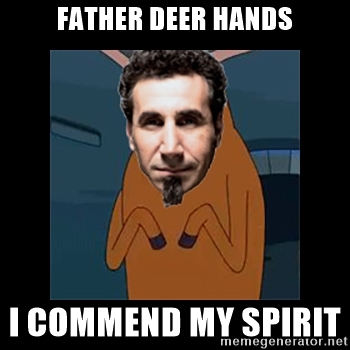 scott
Total posts: 72
12/8/2016 6:58 PM
woot! now for the reminder to cancel

Drew
Total posts: 335
12/10/2016 3:33 AM
hey don't get ahead of me

mike
Total posts: 96
12/11/2016 10:34 AM
Thanks