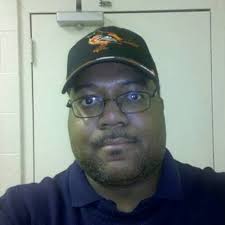 Shawn
Total posts: 74
8/10/2016 9:24 PM
I really liked Ready Player One. I think they are making it into a movie

Drew
Total posts: 335
8/11/2016 2:05 AM
I got it at the recommendation of the girl at great clips

mike
Total posts: 96
8/11/2016 9:17 PM
woah some serious overlap. I gotta lot of listening to catch up on. need a road trip or two.

Drew
Total posts: 335
8/13/2016 4:46 PM
Whoops I overlapped myself even with 1776, that's in my good intentions queue

Drew
Total posts: 335
8/31/2016 9:06 PM
Finished the listenthrough of ready player one. It was alright, and I can see why they want to make it a movie, even if it will be a pain the but for the lawyers getting all those licensing rights. It's got a lot of the same ingredients as Snow Crash. I probably enjoyed Ready Player One a little more since the story is more straightforward. I mean it's cool to have some mystery, but I think the overarching main story should be pretty known. In Snow Crash for most of the time we don't really know what these people are after. They both get bogged down sometimes doing the telling rather than showing with exposition, but Snow Crash is worse about it. The last third of Ready Player One doesn't really have the problem though. I give them 3 (Snow Crash) and 3.5 (Ready Player One) out of 5 goggle face imprints.

mike
Total posts: 96
8/31/2016 10:27 PM
OK good to know. kept considering snow crash since audible was like OH HAVE YOU HERD OF SNOW CRASH ULL LOVE IT OMG I SEE YOU LIKE BOOKS I BET YOULL LIKE SNOWCRASHH but maybe i'll just stick with RP1

Drew
Total posts: 335
9/25/2016 9:01 PM
1776: It's kind of weird since it really sticks close to only covering the year 1776. Like it mentions some events before and goes for slightly after, but the large Narrative Arc of Freedom gets a little truncated. I learned a lot. Never realized the kind of shape the continental army was in or how bad some things turned out early on. Finally know why crossing the Delaware has so much meaning attached to it. Sometimes the flowery language of the first hand accounts gets a little annoying. I'd give it 3.5 out of 5 using your history for my entertainments.

Drew
Total posts: 335
10/27/2016 9:25 PM
Brandon Sanderson's Cosmere universe has a movie deal
, we'll see if anything actually gets made, "cosmere" is supposed to be the universe that includes most all of sanderson's writing, first up will be the way of kings
which i've read
, but fantasy series movies have a pretty solid track record of never actually happening