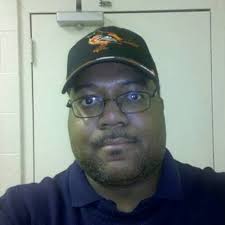 Shawn
Total posts: 1357
3/7/2006 10:57 AM
I am not sure if we had a 24 (not counting WWJBD) only thread but I am starting one. Here is a link to Edgar Stiles
wikipedia
. I noticed the silent clock last night and apparently it isn't the first time it is happened.

mwinter
Total posts: 4302
3/7/2006 12:39 PM
i remember when it happened for chappelle. very touching :'-(

Drew
Total posts: 5091
3/7/2006 1:43 PM
Oscar
Total posts: 1323
3/7/2006 2:12 PM
it has come to my attention that yahoo is hosted on a 286 with 1mb of RAM and a 2400 baud modem :|

mike
Total posts: 2297
3/8/2006 1:15 AM
damn you all and your 24 spoilers. damn you to hell.

mwinter
Total posts: 4302
3/8/2006 1:16 AM
:'-( sorry mike i forgot.. as for hte rest of this bunch they probably did it on purpose. the bastards.
SmoovB
Total posts: 1097
3/9/2006 2:24 PM
My MSPaint in honor of a "prince among thieves."

mwinter
Total posts: 4302
5/1/2006 3:34 PM

mwinter
Total posts: 4302
5/8/2006 2:23 PM
You know its going to be a good episode when they have to bust out the "graphic violence" warning at the beginning

mwinter
Total posts: 4302
5/8/2006 3:25 PM
wtf chloe make a backup copy