mwinter
Total posts: 4245
11/12/2007 5:41 AM
it would be terrible to have that tat but it would be awesome to be someone that was in on making that happen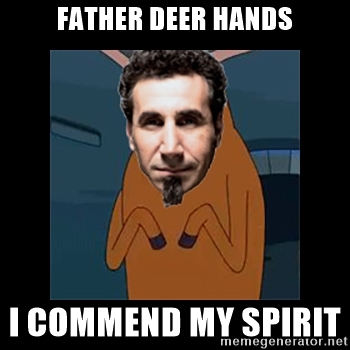 scott
Total posts: 1076
11/12/2007 9:31 AM
too bad it's just a pen

mike
Total posts: 2270
11/12/2007 3:18 PM
pshh noooo
Oscar
Total posts: 1323
11/16/2007 2:48 PM

mwinter
Total posts: 4245
11/17/2007 7:05 AM

Drew
Total posts: 4936
11/17/2007 1:02 PM
OMG SLOW ROLLER LOOKOUT

mwinter
Total posts: 4245
11/25/2007 12:06 PM
keekles
torzan
Total posts: 310
11/27/2007 1:10 AM
is that an ice drive?

mwinter
Total posts: 4245
11/27/2007 1:35 AM
yes.. it's the next wave of lo-tech hi-tech cooling.

I have no idea if it actually worked after that. I'm gunna throw a guess of "no" out there but I'm sure Pip will come back with a retort or at least more information about the reliability of hardware that has been frozen in a block of awesome.
torzan
Total posts: 310
11/27/2007 1:40 AM
pip? that sucker from great expectations? so gullible..