mike
Total posts: 2297
10/31/2016 4:27 AM
(Updated 10/31/2016 4:27 AM)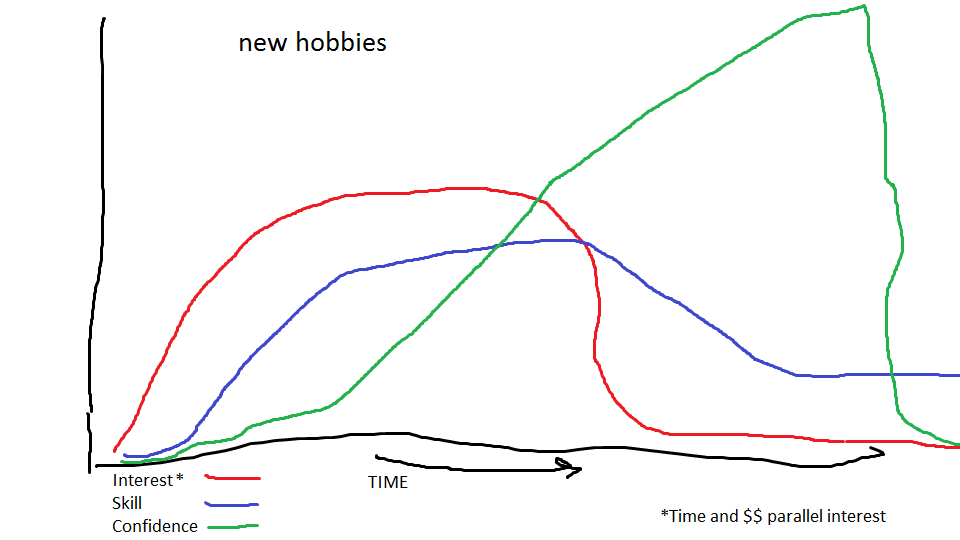 mwinter
Total posts: 4302
11/2/2016 9:36 PM
So where on this graph can we find:

Photography
Parenting

mike
Total posts: 2297
11/7/2016 12:26 AM
Currently: parenting - interest is high! Confidence has exceeded skill.
Photo- interest, time, spending are high, confidence lower than skill, still early
woodworking - finally collapsed into end-stage "don't even remember what I used to know and probably couldn't get back to where I was" stage
Applying for fellowship is of course writing a paper in this scenario.